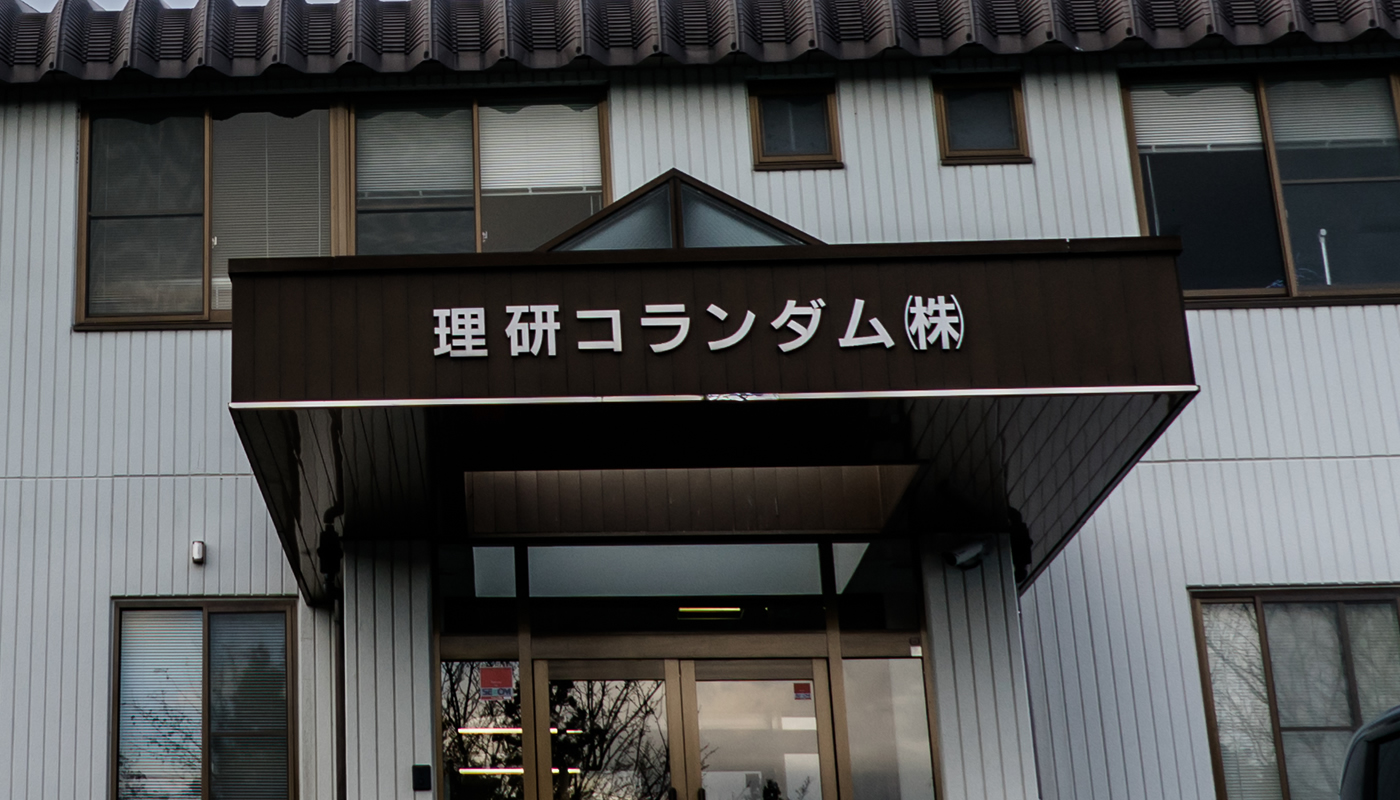 BUSINESS FIELD
ビジネス領域
BUSINESS
BUSINESS FIELD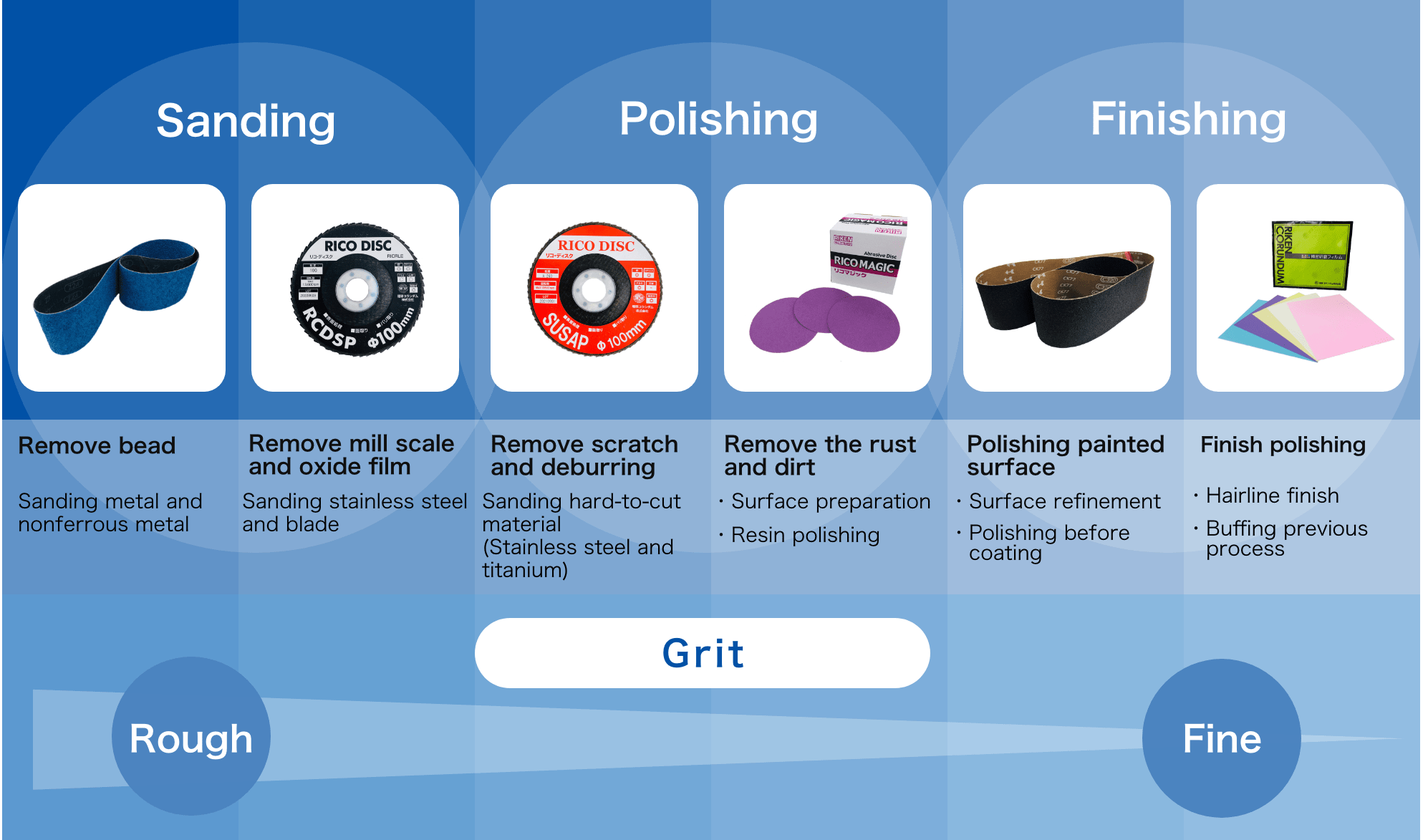 Core business of Riken Corundum has been manufacturing coated abrasive.
Furthermore, our business field has expanded to abrasive grain sales and office automation area.
Previously, we emphasized on the products for heavy duty grinding industry.
However, we have been diversifying our products to have a wide range of purposes which are ideal for each polishing process from rough polishing to fine finishing.
Recently, we are manufacturing products not only for industrial market, but also for consumer market.
So, the chance of seeing or using our products at home is increasing day by day.

We are continuously putting our best effort into improving the quality and challenging to develop innovative products by using our original manufacture method and technical know-hows.
We also believe that it enable us to meet various kind of customer's requests in every respect in the market.